Our individual Songs, Sing loudest when they sing with the One Great Song. Be that Song of Hope, Love and Healing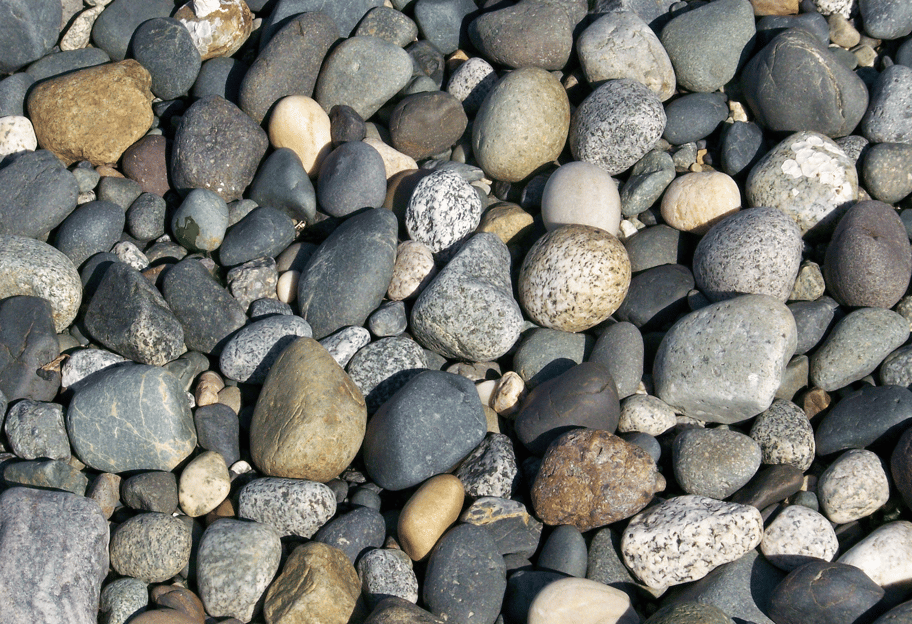 When we look at a beach, we see a vast landscape full of strength . However, when we look closer we see the individuality and uniqueness of each grain of sand, each pebble, has its own unique properties . some small, large, varied in color, texture and materials that made them. Each when they encounter the harshness of the waves, wind and Storms can be carried away , displaced and battered , Yet When they group together, hold closely to the others, they can withstand the storms.
Like each pebble we are also unique. our experiences through life make us who we are. We may find ourselves caught in the surf , battered and carried away only to return to our starting place. our abilities and strengths may be hidden beneath the sand, awaiting to be rediscovered. the one thing we can count on, is that our landscape will change. Our purpose redirected. however, we become stronger through our experiences. When we come together with a single purpose, we become as strong as that beach. We can move mountains, Heal ourselves, family, community and the world.
Welcome to Guiding Spirit Church as an Animist Church . Our Beliefs are as follows:
We believe that everything has an energetic vibration, that emanates from the One universal Energy of Creation . This energy is known as God, Spirit, universal consciousness and many other names. Since all things seen and unseen have a vibration , it can be said that all things have a Song or Soul. These individual Songs are connected to the One Master or Great Song. No individual Song is greater than or above another. Humans are different than say a rock, an animal , plant , weather , earth or Ocean etc. Because we see ourselves as different we have created a division and an imbalance, based on the false belief that we are superior, only posses a soul and Alone in the universe. This disconnection, tells us we are Abandoned by others and Spirit. It creates a false sense of who we truly are and our place among the other Songs.
The creator, having seen our Fears of Abandonment, seeing ourselves as separate from the rest of creation and Fear of being alone, has tasked the rest of the songs of the Earth , the heavens and unseen world of Spirits to try to awaken us from the dream world we have created. Thus, Calling us back into unity and harmony with the One Great Song, our Ancestors and each other.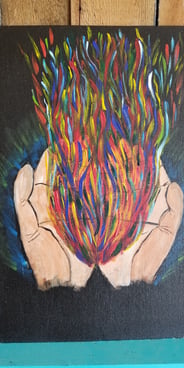 *
*Marriage Ceremonies ( We offer a Spiritual service, non denominational ) Service can be performed in Nature or the Venue you have reserved, we will marry any couple that has Obtained a Legal marriage License. we do not discriminate). * Handfasting / Betrothal / Restatement of Vows and Blessings ( This not a legally binding or recognized service. However, it may suite couples for whom Marriage is not feasible for various reasons , yet want to show their binding before Spirit & Community ). *Marriage Unbinding ceremony : This is a Spiritual service to break the Spiritual Vows of a Marriage . ( Not a legal divorce. Divorce papers and both parties must be present). * *Funerary services: Funeral services at the location of your choice. Grave side internment, Cremains Scattering , burial at sea ( you obtain the proper permits). Memorial life Celebration. Grave side disinterment / Exhumation of body. ( as Animists also done for Companion Animals) * Prayers for the Sick , End of life prayers Bedside ( natural or termination of life support). * Grief Counseling for loss due to Death, Miscarriage, Abortion and those left after a suicide Or Disappearance *House / Apartment/ business premise's Blessings and Clearing of Negative energy : Homes and Land can hold the energy of the past inhabitants. This can leave a negative residue. Fighting, Domestic violence, death, and other traumatic events can ;eave a lasting impression. These things can effect the new residents or business that occupy the space. We can clear and release things that are not wanted and bring positive energy into the space. *Celebration of Life's transitions : we can offer a spiritual ceremony to mark transitions with in a persons life. examples are baby naming, Birth, Adoption, Childs' presentation to the family or Blending of families, child's coming of Age. Child-parent, Parent-grandparent, and any event that you wish to mark in a spiritual way. * Pastoral / Spiritual Counseling ( Clergy betrayal) : We offer spiritual counseling , for those who had their trust, confidence and were harmed by members of the Clergy, Spiritual teachers, Cult leaders and Healers. We will work together as you explore, heal and reignite your spiritual connection to Spirit / God, that was damaged by this betrayal. I work with all spiritual paths, helping you sort out your emotions and heal as you choose to move forward. * General Worship celebrations ,Prayer Circles , spiritual study . Join us as we celebrate our Ancestors, Spirit and Ourselves , in divine Song and Connection to the universe around us
We organize various activities throughout the calendar year.
Held at our pastors home, nature or another location, as we grow and build our local church, our prayers do not discriminate and are open to all members of the community.
Our community organizes various events, from Samhain ( Halloween ) to connect to our Ancestors, Yule celebrations to Spring and summer festivities . Thanksgiving prayers, remembering our fallen military and more.
Together, we will never feel lonely or lost.
Sign up for our weekly newsletter and stay on top of all of our events. You can opt-out at any point, just talk to us either online or in person.

info@guidingspiritchurch.org

(360)485-0390
441 N. Ocosta St, Westport WA. 98595( home office and shrine)
677 Woodland Square Lp SE, Lacey WA 98503
( satellite office for counseling and scheduling services in that area)
Reverend Joseph A. Abbott, Jr.